Citryotic Hand & Body Soap! (Cold Press)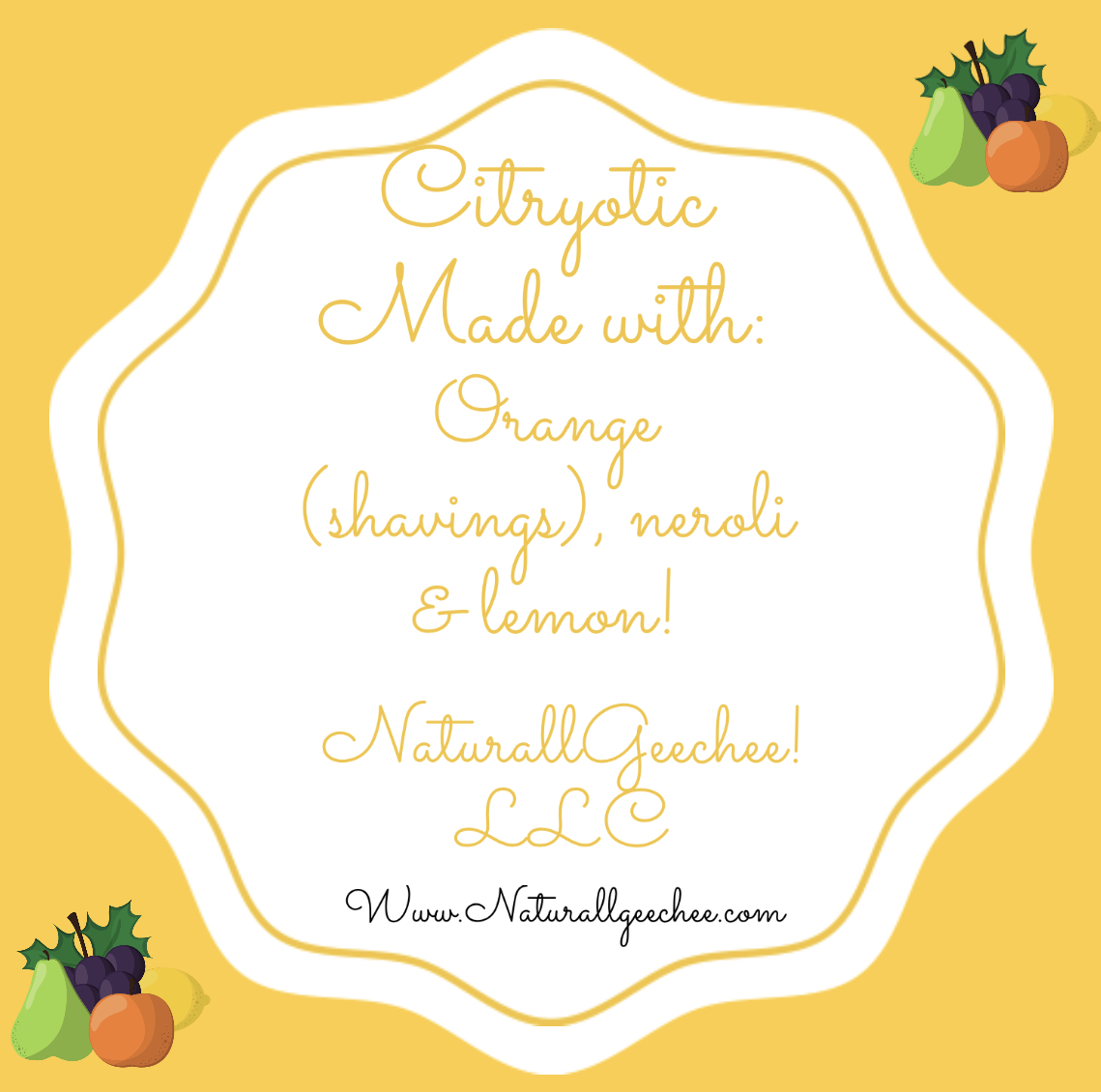 Citryotic Hand & Body Soap! (Cold Press)
Neroli oil is also widely used in the perfume and fragrance industry. In aromatherapy, neroli oil is valued for its calming and relaxing scent, which acts as a tranquilizer that can help alleviate anxiety and heart palpitations, relieve insomnia and even prevent or treat stress-related depression.
Orange essential oil is antiseptic and anti-inflammatory which makes it an ideal ingredient in your skin and hair routine. This oil isn't just for acne-prone skinthough: It's been shown to increase the ability to absorb vitamin C, collagen production, and blood flow, all of which are essential for anti-aging.
Lemon essential oil is one of the most easily recognized oils because of its refreshing, energizing and uplifting scent. The health benefits of lemon oil can be attributed to its stimulating, calming, astringent, detoxifying, antiseptic, disinfectant and anti-fungal properties.
sale
If you would like a specialized soap please email me @ NaturallGeechee@gmail.com. A partial payment will mandatory.